Create Related Object CRM Lists with PowerList
Pulling the right CRM lists can be frustrating when you don't have the right tools. With this tool, Oracle Engagement Cloud (formerly Sales Cloud) now delivers the same CRM lists functionality as Oracle CRM On Demand and more. Boost your list building with related objects, too. Having this feature saves users time and ensures that the list is accurate. Watch the video to see it in action.
Control Any Field
With PowerList, you'll able to create and edit lists using any field with flexible operators. This flexibility enables you to manage CRM lists quickly and efficiently.
Customize as Needed
When you pull your lists, you can easily customize your results to display selected fields. This can be ordered and sorted per your preference.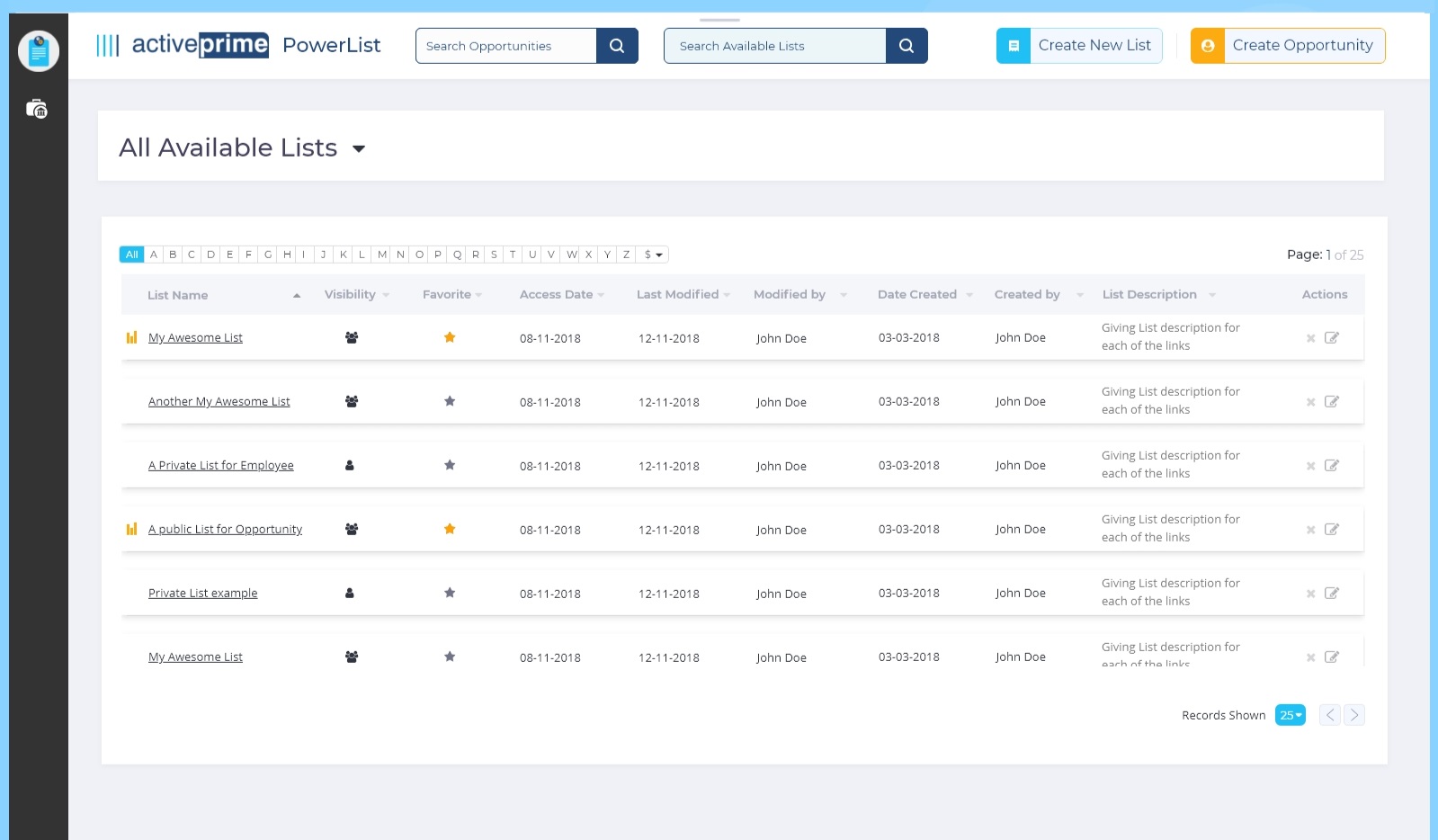 Save Time and Receive Meaningful Results
When you use PowerList, you can include fields from related objects so that your list is more comprehensive. This has a huge impact on productivity, meaning you'll save valuable time. Once you have your results, you can then filter and sort to display the records so that they are the most meaningful to your task.
Better CRM Lists Are Possible with PowerList
With ActivePrime's list tool, you'll have a much easier path toward building better CRM lists. This functionality may be exactly what you need to create the best lists for your campaigns. Customize them based on your unique requirements, ensuring accuracy and saving you time. Chat with us today about adding this tool to your CRM.
Get the Tool for Better CRM Lists